Aerospac is managed by Systec, a developer of aerospace supply chain technology since 1975.
© Systec Business Systems, Inc.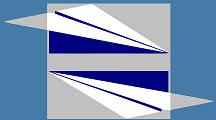 Manage suppliers, not paper. ©

Scan and Forget.
Aerospac AI
Forget Scanning Entirely.
Receiving/Inspection
Aerospac is the Aerospace industry's exclusive online supplier documentation portal, providing major advantages and significant cost reduction over outmoded paper-based processes. Since 1999, Aerospac has provided a proven process for a wide segment of the industry, including Boeing, Eaton Aerospace, Parker Aerospace, PCC Airframe, NASA, Northrop Grumman, Cessna, Woodward, Meggitt, and many others.

Aerospac advantages for internal document management:

Reduced Scanning Time over other processes with Aerospac AI automatic indexing.

Secure Offsite Access to quality documentation for you and your customer.

Extensive Search Capability allows searching by PO Number, Part Number, Document Number, or Lot Number.

256-bit TLS Encrypted Site Security gives you full control over who can access your documentation, including across multiple divisions. Meets all ITAR and DFARS requirements.