Our Mission


The Aerospac Web site was created to standardize access to - and the sharing of - quality-related certification documentation and data throughout the supply chain.


Our History


Aerospac is operated by Systec, which was founded on April 11, 1975 as a result of the partial divestiture of the Business Systems Division of the Bell and Howell Company.Systec's home office is located in California, where it was originally incorporated in, 1978, and has consistently served the production documentation needs of the Aerospace supplier community for over thirty-five years.Systec is a privately held corporation with a broad-based foundation of corporate investors, directors, officers, and experienced employees.There is a succession plan in the event of the untimely loss or incapacitation of critical management personnel.Systec owns and develops all of its operational technologies.


Our Accomplishments


Aerospac began as a Seattle-based project in 1994 that used modems to transmit data from suppliers to labs.In 1999, with the advent of the Internet, the technology evolved into a Web-based process, which was successfully piloted by Rocketdyne.In 2002, "automatic document imaging" was introduced to allow automatic extraction of computer-based supplier data.Batch downloads of supplier documentation was introduced in 2003. In 2004, the ability to download and import supplier-related data in real time was developed.2005 saw the release of a wholly-revamped MicroFile program for the supply chain, which is designed to automate the receipt, organization, and distribution of certification documentation.2006 saw the introduction of "job package automation", with the addition of an automatic job-package option in the MicroFile program that allows suppliers to build job packages as supplier certifications come through the door. In 2007, we added the capability to automatically upload data to the AEROSPAC Web site via XML. 2008 brought the introduction of "AEROSPAC 2.0," which allows suppliers to attach documents and add data directly to the AEROSPAC Web site. In 2009 we added online document approval. See our latest developments on our Aerospac AI and Supply Chain pages.



Our Subcontractors


Many prime contractors, major subcontractor,and their suppliers have implemented the Aerospac process. More information may be found here.

Our philosophy of "sophisticated simplicity"allows even the smallest of suppliers to easily implement the Aerospac process.This philosophy has enabled suppliers all over the world to quickly and easily implement the process.


Our Process


True to our mission, the Aerospac process provides a simplified, standardized method of capturing, archiving, accessing, sharing, and transmitting quality-related documentation and data.Once in electronic form, data may be moved throughout all participants within the supply chain community.All documentation/data are archived in their originally-submitted and approved format.The Aerospac process meets ISO and AAQG "ARP-9090" specifications and requirements.Aerospac is the only process enabling quality data to be captured from any supplier computer and transferred to any other supplier computer, without ever printing out documents or re-keying the data.


Our Products


There are three important components to the Aerospac process.They are as follows:

The Aerospac Supplier Portal


Aerospac is the only standardized process designed to move data from a supplier computer to a customer computer, enabling Aerospace community members to share vital data, both for reactive and proactive use.


Aerospac AI

Aerospac AI allows users to "Scan and Forget" document packages, automating uploading and indexing.

MicroFile

MicroFile is a software program designed for supplier document management. MicroFile can download and upload directly to the Aerospac Online Database.


Aerospac Security


Aerospac is designed to offer its users a high level of security.Since its inception in March, 1999, it has hosted millions of transactions and documents without a single instance of security breach.Data are protected through unique customer id's and encrypted passwords, assuring that data may only be accessed by those authorized to access such information.Aerospac's security processes and procedures have been vetted by several major companies, including Beechcraft, Bombardier, Embraer, Learjet, Spirit, Cessna, Textron,NASA, and ATK Thiokol.Aerospac access is limited to administrative support and management personnel.Aerospac's servers are housed in a non-disclosed, secure location owned, controlled and administered by Aerospac.


Our Commitment


Systec is unilaterally committed to serving our customers in an efficient and timely manner.All suppliers are provided with email and telephone support, should it be necessary.Since we have users all over the world, that support is available on a 24/7/365 basis.For security purposes and by contractual requirement, our servers are located in California in an undisclosed location with 24/7/365 access and supervision.


Our Vision


Aerospac will continue to lead the evolution of shared-data solutions for the Aerospace supply chain, so that manufacturing certification data may move with speed and efficiency throughout the entire supply chain - from raw material through manufacturing and outside processing to end-user - until all data are moving from computer to computer in a totally-integrated web of aerospace supply chain providers.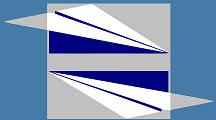 Manage suppliers, not paper. ©